(BCAP applications are not being accepted at this time)
EFFECTIVE MARCH 1, 2017, The New Guidelines for the Breast Cancer Assistant Program will provide financial assistance for the following:
Utilities
Medical

accessories (prosthesis, medical bras and compression arm sleeves)
Sisters Network® Inc. national Breast Cancer Assistance Program (BCAP) was established in 2006. BCAP provides assistance to breast cancer survivors, currently in treatment and facing financial challenges. Financial assistance is paid directly to third party providers and cover medical accessories, utilities, mammograms and ultrasounds.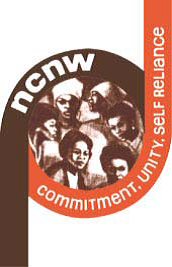 Support for this educational program provided by United Airlines Foundation.


Teens 4 Pink (T4P) is based on a concept originally created by Karen Jackson, Founder/CEO of Sisters Network Inc. (SNI). T4P is a program designed to educate Teen, girls ages 12-16, about the importance of breast health and equip them to become breast health ambassadors/leads for the women in their families.

Sisters Network is recruiting Young Breast Cancer Survivors-YBCS (women with breast cancer diagnosed at age 45 years or younger) to review the online guide and participate in a post user survey. The online program is designed to provide African American YBCS important information about breast cancer and treatment; genetic testing for breast cancer; how to cope with emotional issues associated with cancer diagnosis and treatment; and sexual and reproductive health issues that may arise at the time of diagnosis, during treatment, and in survivorship. The YSI program was developed by Sisters Network Inc., with the support of the Centers for Disease Control and Prevention. Click here to access the guide!

YSI Website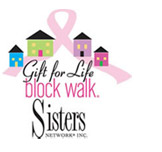 Affiliate chapters of Sisters Network® Inc. collaborate with organizations and community groups to coordinate the promotion of breast health awareness in the African American community through the Gift for Life Block Walk. This unique and innovative program allows breast cancer survivors to partner with volunteers and canvas door-to-door in the African American community to distribute breast health education brochures, resource information, and pink ribbons. The community has an opportunity to meet survivors, hear their stories, and experience their triumph over breast cancer. Individuals are invited to the event site to enjoy refreshments and visit breast cancer related agency exhibits and learn more about the resources and services available. Free mammograms are also offered by a mobile unit at select Sisters Network® Inc, affiliate chapters.

The pink ribbon is the national symbol for breast cancer awareness. The Pink Ribbon Awareness Campaign is Sisters' national faith-based educational outreach program that reaches women in church with information on how to access breast care services and resources. The focus of this outreach is to increase the number of women obtaining mammograms and heighten their general knowledge. Sisters Network affiliate chapter members and community volunteers disseminate information on breast cancer to African American churches across the United States. SNI members give testimonies as survivor role models to encourage and inspire.