The Breast Cancer Assistance Program (BCAP) provides services to women facing financial challenges. As a Survivor, this program provides financial assistance for but not limited to: medical related lodging, co-pay, office visits and prosthesis. This program also provides free mammograms for women.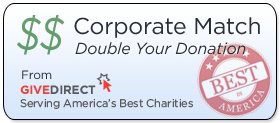 Sisters Network Inc. educates women on the importance of early detection. The American Cancer Society reports, current evidence supporting mammograms is even stronger than in the past. In particular, recent evidence has confirmed that mammograms offer substantial benefit for women in their 40s. Women can feel confident about the benefits associated with regular mammograms for finding cancer early. However, mammograms also have limitations. A mammogram can miss some cancers, and it may lead to follow up of findings that are not cancer. SNI encourages ultrasound screening as well. An ultrasound is used to determine if a lump is a solid mass or a fluid-filled cyst. Clinicians use ultrasound to help determine if a lump is normal or abnormal.


The Sister House is based on a long held vision of Founder Karen Jackson to provide the nation's first temporary "home away from home" for African American breast cancer survivors and their families while receiving medical treatment in the world renowned Texas Medical Center.

The Sister House offers:
A sanctuary for breast cancer survivors to bond, hold meetings and receive support services
Community Educational Forums
Resource Library
Mammography Screening
Computer Lab
National Headquarters

A free, convenient service for converting that extra car, truck, or RV into a tax deductable donation benefiting Breast Cancer African American, Sisters Network Inc.. You can donate online or call 877.999.8322 to make your donation.
Don't donate your car or truck to some charity you have never heard of. Our trusted service makes sure your vehicle is properly handled so you get your tax deduction and your charity, Breast Cancer African American, Sisters Network Inc., gets the benefit of your donation.
Start now by clicking on "Donate Now" below. If you are not ready to donate, find out about donating your vehicle by browsing all the valuable information and links on our site. Donate Now Online!
Or call 1.877.999.8322